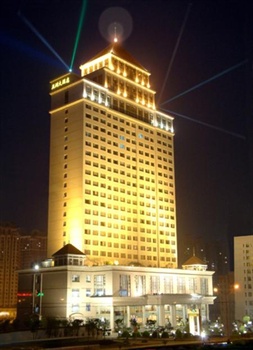 The Continental Grand Hotel (Wuzhou Dajiudian) is a business hotel located in the Jiangbei District of Chongqing. Within walking distance of the Jiazhoulu Metro Station and a ten-minute drive from the train station, this hotel is a convenient choice.
Guests of this Chongqing hotel may choose from a variety of accommodations ranging from single rooms to suites, and all accommodation comes equipped with flat screen TVs and other modern amenities.
To ensure the convenience of guests conducting business, this hotel provides many different services, a business center and function rooms.
The teahouse is a good place for friends to catch up, while guests may also enjoy a game of billiards, tennis, or take advantage of on-site fitness facilities to stay in shape.